Venue
Mahtay Café & Lounge
241 Saint Paul Street, St. Catharines, ON L2R 3M7
St. Catharines, ON, CA, L2R 3M7
Presenter: Jenn Harper, Cheekbone Beauty.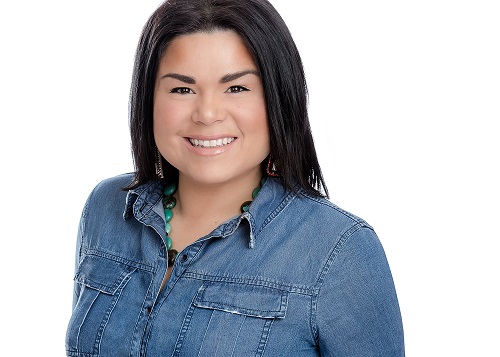 This is Jenn Harper, a proud Anishinaabe woman, a mother of two beautiful children and a budding social entrepreneur.  In addition to Jenn's full time career in sales and marketing, Jenn has started an online e-commerce cosmetics company with purpose and social direction.  Cheekbone Beauty was born during a cathartic period in Jenn's life where she decided that, while there have been challenges in her life, there was also opportunity.  Jenn started her online business with the intent to sell cosmetics and bring awareness of the challenges faced by First Nations and Indigenous peoples to the rest of the world.  In doing so, Jenn committed to donating a percentage of Cheekbone's profits to not for profit organizations supporting the education and advancement of Native Canadians.  Through her own personal struggles and a familial situation not uncommon in many Indigenous communities, Jenn sought to become part of the solution moving towards a positive state of change.
Jenn envisions a lifelong partnership between her company and the Aboriginal community providing educational and leadership programs to First Nations youth throughout Canada.  Based on their incredible work and devotion to the First Nations community Jenn has identified Shannen's Dream of the First Nations Child & Family Caring Society of Canada as an initial partnership.  As Jenn's business expands, so too will the partnerships and benefits to the Aboriginal community grow.  Jenn strives to make a success of Cheekbone Beauty and most importantly to leave her relationships, both professional and personal better than she found them.
---
Are you an entrepreneur, investor or startup community stakeholder? Come have some drinks and meet current and aspiring social entrepreneurs* at Social Startup Meetups on the last Thursday of each month at Mahtay Cafe.
Vist our newly launched website here http://www.socialenterpriseniagara.ca/
---